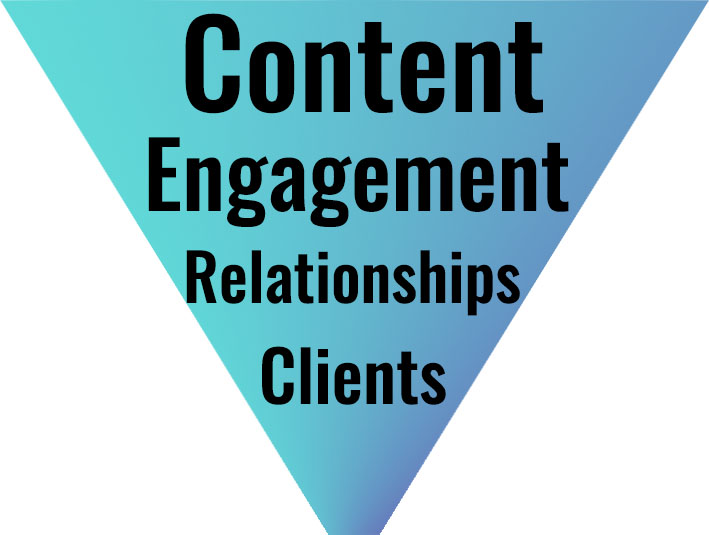 Entrepreneurs sometimes start their endeavors independently, so they benefit from how-to guides like complete marketing plans. They have more time than money so they can do the work as long as they have the information.
The beginner marketing funnel helps entrepreneurs start promoting their businesses online successfully.
Everyone has heard of someone "going viral" or listened to information on how to use social media for their business. However, when you start using social media, you learn how difficult it is to really get engagement.
You experience the same issue with your blog post content. Or, you feel lost on what content to create because sitting and writing is not your sweet spot.
What do you do?
I have an answer for you.
You use a complete marketing plan that leads your audience to your products and services.
Online marketing is giving useful information and guiding your audience to your products and services.
But How?
Using the beginner marketing funnel you follow the steps to:
create content in a way that works with your personality
re-purpose your content on social media in a way to motivate your audience to respond
use your email list to build trust (because people do business with people they feel they can get to know, like and trust)
share some much valuable information in your content that your audience trusts your paid products will be worth their money. And, you offer your first product at a nominal fee.
The beginner marketing funnel is a self-sufficient marketing plan that helps entrepreneurs invest their time wisely to get results.
Although, we hear the stories of 'going viral' most online marketing takes time and consistency to actually work.
Nicole Walters explained it best this week in her webinar. She said "Passive income is not passive. You have to do the work."
It will take between four to eight months to get engagement and business activity through online marketing when you use the best practices correctly. The more content you produce, the faster you will penetrate the market.
You have to create content in a way that will work with your personality. If you start something that you do not like, you will stop. An audience will only develop when you give them a reason to keep coming back.
Click the video below for more benefits of the new beginner marketing funnel.
Start Here