In November I suggested getting pre-orders before your live product launches. Here is why pre-orders make launches a success. I also explain what to do when you do not confirm pre-orders. Launching a product like all online marketing strategies continues to evolve. Therefore, it is important to keep up with the changes to be successful.

Gone are the days of working on a product for months, hoping and wishing it will be successful.
Developers now use the power of social media and live streaming to test their product ideas.
Click To Tweet
Did you catch that?
Product Ideas.
Product launches cost a lot of money and time to create. For this reason, developers now start with the conversation. In their forums, social network groups and email lists, they talk about the benefits of their product ideas.
The product development phase starts after the product passes the previous viability tests.
Click To Tweet
Receiving favorable responses from their market encourages marketers to develop a free sample to showcase a significant benefit of the product.
Although there is excitement around a live launch, marketers know the magic happens in the pre-order process. The pre-orders are the last phases of testing for product launches.
In the pre-orders which are also called the pre-launch, developers are looking for sales. Sales are the real proof that the product serves an audience's needs. In this process, developers are to:
provide incentives for the consumers to encourage them to purchase
offer a time-frame to help the audience make a decision
explain the sales goal to the audience in order to release the product.
What happens if you do not receive pre-orders?
If a developer does not receive pre-orders they do not need to release the product. Instead, they need to do more testing.

Send an email to subscribers and ask what reason they did not purchase. If you
have specific questions, you may want to create a short survey. Use this information to improve the product or sales process.
After making the updates, send a second email with a link asking the audience to try the free sample. Use the results of this test to determine if the product is ready for a live launch.

Pre-orders that fall short
When this happens developers have to go back to their projections and determine if the product is worth producing. In the idea phase, marketers determine their financial goal. From this number, they project their sales goal.

Product launches Pre-Orders
The purpose of pre-orders is to prove the product serves its intended market. If the pre-orders fall short or do not yield any sales, it is time to ask more questions.
Knowing the projected sales goals are important for marketers to know when it is worth the time and energy to launch a product.The pre-orders product launches is the real-time validation to make this decision.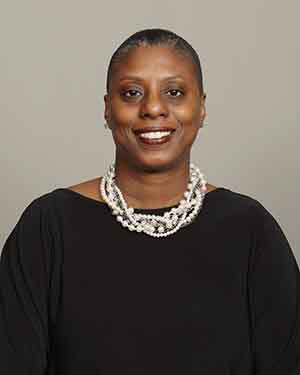 Need help? Electra Ford is an online marketing strategist. She helps businesses experience increased engagement on social media and helps you get more prospects on the phone. She specializes in online marketing plans that connect entrepreneurs, companies and organizations with their audience to get traffic and make qualified connections. To learn more about implementation click this link to subscribe to Electra's email list http://eepurl.com/sLz05.