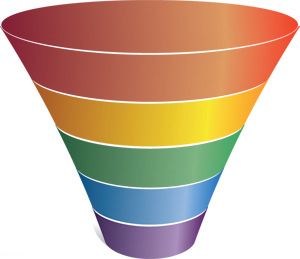 All entrepreneurs especially Coaches have to create a sales funnel template to be successful. Coaching is a service business that relies on individuals and businesses contracts for stability. Three, six or annually, these contracts help Coaches work with clients and have time to cultivate new customers. Until a Coach has a large following, a sales funnel template is required to cultivate clients.
A primary struggle Coaches experience is that they promote their program to prospects before cultivating relationships.
Coaches forget the cultivation process required to gain clients consistently is the sales funnel template.
The sales funnel template is how Coaches and all services professionals secure clients.
Click To Tweet
To conquer this marketing strategy, the Coaches have to determine their goal. If a Coach wants 5,000 people to purchase their 6-month program, they have to:
Prove why it's worth the cost.
keep the prospects engaged for them to open emails and respond to open-ended questions.
make an emotional connection so they attend live events for more information about the product.
The next step is choosing the right marketing platforms for engagement and to be seen.
Tools to Create a Profitable Sales Funnel Template
Coaches will have the best results when they choose marketing platforms that will help them effectively address the above three bullet points.
Videos are still the top marketing tool to get quickly noticed. It helps to build the know, like, and trust factors time efficiently.
For the shy Coach videos are still the answer. Tutorial videos have the next second highest views. A Coach can create a video series showing the audience how to realize an objective or experience relief from a small but recurring issue.
Empowering the audience to realize a goal through your videos proves the Coaches value and understanding of the clients' dreams or frustrations.
Free reports, blog posts and other content marketing materials are also useful, but most of the time Coaches are ready to work with clients now. Videos help get to NOW faster. Snapchat, Periscope, and YouTube give a variety of options to make qualified connections.
Good 'ole word-of-mouth is also still an excellent marketing method.
If you have a contractual program and want to get the word out fast, consider uploading your product on ClickBank or one of the other platforms. You can review my post on How to Attract Super Affiliates here.
Inviting your current or former clients to promote the product using an affiliate link is another great option. It will keep them engaged, and the best endorsements come from satisfied clients.

Send a link to the affiliates so they can learn about the product. They can decide if they want to share the videos or create personal videos that promote the program. Below is an overview of what your sales funnel template needs to include.
Creating Sales Funnel Template
The sales funnels template takes the customer through a series of marketing materials that answer the above bullet points by stating problems with their solutions. Each solution should raise prospects interest encouraging them to receive the next marketing piece.
Create three or four pieces of content (or videos) that will demonstrate real value. Educated consumers require a demonstration of the professed knowledge.
Each piece should demonstrate value enough to keep the individual engaged to complete the final step.
SIGNUP NOW!
Although this takes time and tweaks to get right, once your sales funnel template has a final version, this process can be duplicated for each program and product created.
The sales funnel template's process takes about five to six week to roll out so create your sales funnel template while you are verifying the product's viability. Once all the pieces are created upload them in a marketing campaign to automate the messages. Next mention the sales funnel template at the end of every post (of course, by another name,) to drive traffic daily attracting those 5,000 people.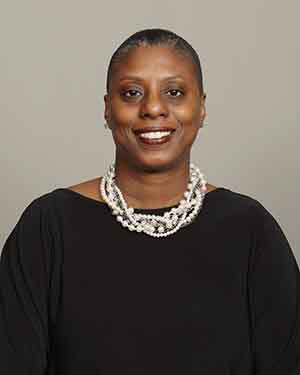 Need help? Electra Ford is an online marketing strategist. She helps businesses experience increased engagement on social media and helps you get more prospects on the phone. She specializes in online marketing plans that connect entrepreneurs, companies and organizations with their audience to get traffic and make qualified connections. To learn more about implementation click this link to subscribe to Electra's email list http://eepurl.com/sLz05.